Big Lake Mn Copier & Laser Printer Repair Service
Same Day Service - Big Lake MN Copier Repair
Do you require repair services on your copier?
JR Copier of Minnesota offers a same day repair service throughout the Twin Cities metro area -  We understand the difference that a fully functional machine can make regarding business workflow. If your copy machine or printer malfunctions during the day and you call us to schedule a repair, we will have a technician at your door the same day, or if not, the very next business day. With mobile technicians based all over the Minneapolis – St Paul metro area, your business is always within reach. Have a chat with our friendly team today about available office equipment repair service options for your device, including our fast 4-hour response service for any emergency printer and copier repairs. Whether you need an appointment with an expert to fix a broken printer or your copier has stopped printing at its usual high quality, JR Copier offers the best services and solutions to your business, and always at a competitive price.
Service & Maintenance - Copy Machine
Is it time your office equipment received a check-up?
As the industry leader for copier/printer services and maintenance Minneapolis – St. Paul, Big Lake and metro area, you can rest assured that we can provide you with efficient and prompt service. Are you constantly receiving error messages on your machine, paper keeps jamming or worried about an old machine breaking down on you? If this is you, then call us for expert advice, sound solutions, excellent repairs and to book a service. Our service technicians are up-to-date on all models of printer/copier and can use their years of experience to efficiently assess and tune up your machine, whether it is a Xerox copier you have had for years or a new HP printer that isn't running quite as it should. Our technical experts operate out of fully stocked cars of genuine new and refurbished parts to hand to make the process of servicing your equipment quick and easy. We also offer no obligation onsite examinations of potential defective units, so you can assess yourself whether to invest in a new part or repair. We have a 98% success rate of fixing or servicing broken office equipment on the very first visit, and in the unlikely event that we will need to take your machine to our office for further maintenance, we will provide you with a loan machine free of charge to minimize disruption to your business
We Service Minneapolis - St. Paul Entire Metro Area!
Laser Printer Repair Service - Big Lake MN
We have established ourselves as the industry leaders with providing exceptional repairs and a professional service for all office machines. We service many brands of laser printers like Xerox, Hp, Ricoh, Kyocera, Sharp, Brother, Samsung. Konica Minolta, Canon and most major brands, our talented team have the product knowledge and experience to handle just about any printer or multifunction device.
Printer Repairs Big Lake also offers our customers exceptional regular service with the use of customized service agreements, without the hassle of a contract and monthly fees – providing the customer with priority service and support. We are a preferred service center in Minneapolis for a number of organisations, thanks to our quick turnaround and competitive rates. Printer Repair Center Minneapolis will not be beaten on price for printer service.
We Offer:
► Laser Printer Service & Repair
► Maintenance Kits
► Toner & Supplies
► Managed Print Services
► IT Support
With affordable rates, great teamwork, speed, quality and professionalism that is what makes JR Copier of Minnesota the better and easier choice for all your printer needs.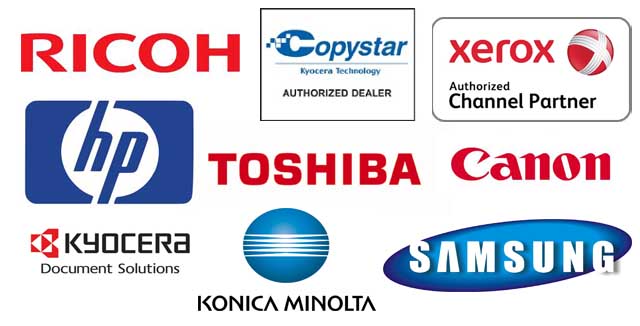 Our mission is aiming for customer satisfaction with every sales, service and repair carried out. With our skilled technicians donning a can do attitude and a passion for getting the job done efficiently, we can work towards exceeding those expectations every time.  Sitemap