Copiers for Lease in Saint Paul, MN | JR Copier of Minnesota | Reliable, Affordable, Professional
Copier Lease St. Paul MN
JR Copier of Minnesota offers reliable, affordable, and professional copier leasing services in Saint Paul, MN. With 35 years in business, we provide customers with major brand name copiers along with other office equipment supplies. Our team is dedicated to providing the best customer service possible for all copier rental needs. Whether you're looking for short-term or long-term solutions, JR Copier of Minnesota has the right solution for any budget. Contact us today and let us help you find the perfect copier lease to fit your needs!
-35 Years of Experience

-Major Brand Copiers

-Affordable Pricing

-Reliable Service

-Professional Team
Experience Professional Copier Solutions – Lease with JR Copier of Minnesota Today!
HOW CAN WE HELP
At JR Copier of Minnesota, we offer reliable, affordable and professional copier leases that are tailored to our customers' unique needs. We understand the importance of having the right equipment for your business and strive to provide the best service possible. Our team is dedicated to helping you find the perfect solution for your office and providing an easy leasing process from start to finish. With a variety of options available, we ensure that you get the exact copier lease that fits your budget and meets all of your requirements.
WHY US
We at JR Copier of Minnesota understand that it can be a hassle to find the perfect copiers for your office needs. That's why we offer reliable, affordable and professional copier leases so you don't have to worry about finding the right fit. We've been in business for over 35 years and carry all major brands, so you know you're getting quality products from an experienced supplier. Let us help you find the perfect copier lease for your office today!
FAQS
Q: What is a copier lease? A: A copier lease is an agreement between a business and a copier supplier that allows the business to use a copier for a set amount of time at an agreed-upon cost.
Q: What benefits does a copier lease offer? A: A copier lease offers businesses the ability to use a copier without having to purchase it outright. It also offers flexibility in terms of payment, as well as access to the latest technology.
Q: How long are copier leases typically? A: Copier leases typically range from one to five years, depending on the needs of the business.
Q: What happens at the end of the lease? A: At the end of the lease, businesses have the option to purchase the copier, renew the lease, or return the copier to the supplier.
Q: Does JR Copier of Minnesota offer copier leases? A: Yes! JR Copier of Minnesota offers copier leases for many of the major brands. We can help you find the best copier for your business needs and provide you with a flexible lease agreement.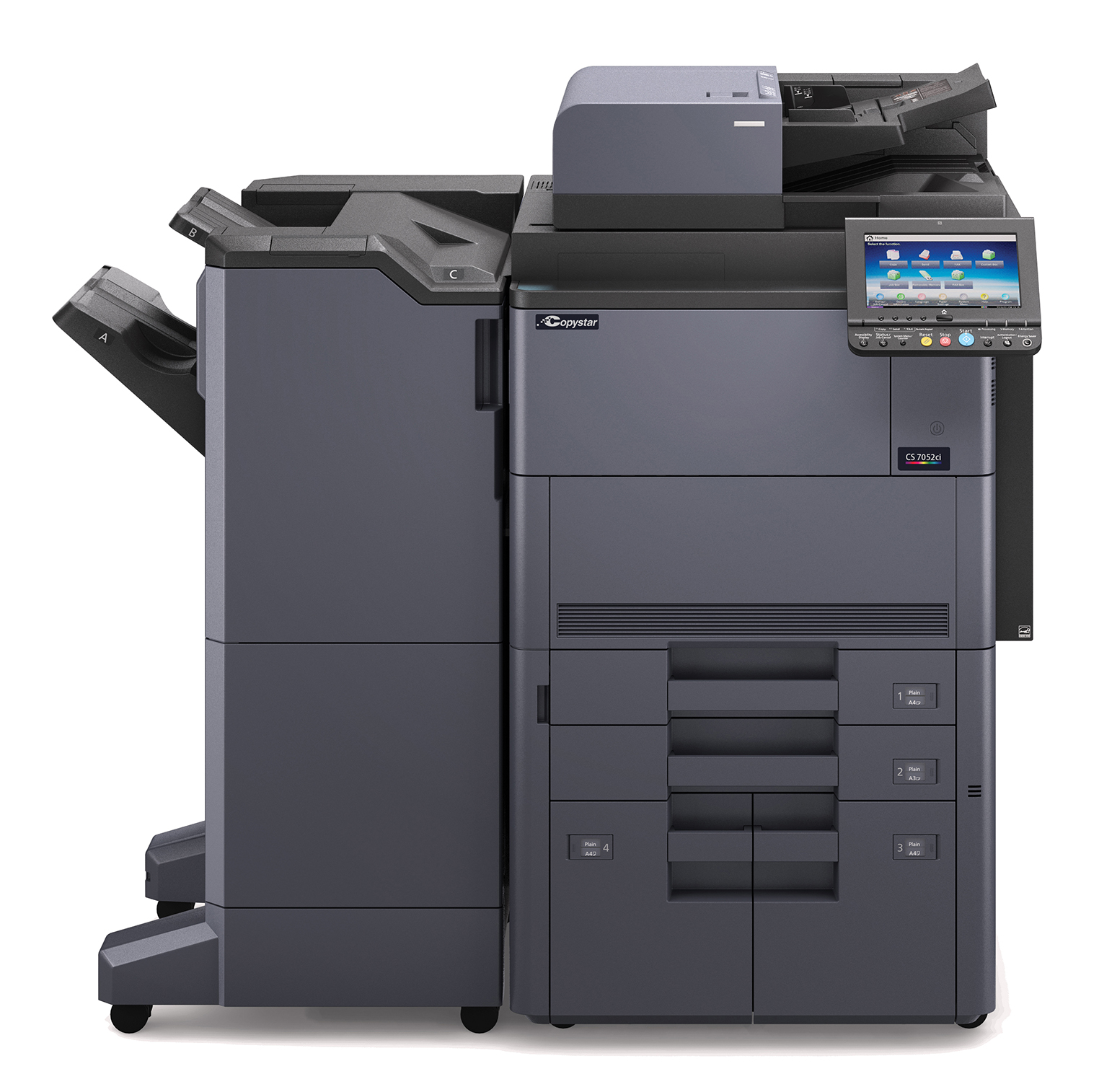 Get Affordable Copier Lease in Saint Paul, MN with JR Copier of Minnesota!
Are you looking for a reliable copier leasing partner in the Saint Paul area? Look no further than JR Copier of Minnesota. We provide affordable copiers to businesses and organizations throughout the Twin Cities. With over 30 years of experience in the industry, we know that customers need a dependable service provider they can trust. Our team is dedicated to providing excellent customer service and a quality product at an unbeatable price. We offer a variety of financing options so you can find the right solution for your needs. Whether you're looking for short-term or long-term lease arrangements, we have the perfect option for you. Start saving today by taking advantage of our competitive rates and flexible terms. Make sure to check out our online catalog for more information about our products and services. Get in touch with us now to learn more about how we can help you get the most out of your copier lease.
Cost Savings with a Copier Lease Leasing a copier is an excellent way to save money.
Not only does it allow you the convenience of having office equipment without the initial hefty price tag, but it also provides long-term cost savings. With a lease, businesses can lower their upfront costs and spread payments out over time, reducing the burden on their budget. Additionally, leasing allows businesses to upgrade their equipment every few years, ensuring they always have access to the latest features and technologies.
Copiers are expensive pieces of technology, so when investing in one for your business, it's important to shop around and compare rates from different providers. An experienced provider can offer discounts or special deals that will help reduce the overall cost of the copier. For example, one company might provide free maintenance and repairs while another may waive certain fees associated with the lease. Taking advantage of these offers can significantly reduce the cost of ownership.
Finally, by signing up for an extended lease term, companies can lock in low prices on their monthly payments. This makes budgeting easier because you know exactly how much you'll be spending each month on copier costs. As an added bonus, some leases include add-on services such as toner delivery or remote monitoring, which can increase efficiency and save even more money. A case study conducted by Xerox found that a small business was able to cut its expenses by almost 50 percent by taking advantage of these additional savings opportunities.
Why Should I Lease a Copier?
At JR Copier of Minnesota, we understand that investing in the right copier can make all the difference to your business. With 35 years of experience in the industry, we know how important it is to have reliable and efficient equipment to get the job done – but making such an investment isn't always affordable or feasible for many businesses. That's why leasing a copier is often the best solution, providing access to state-of-the-art technology without breaking the bank.
Leasing a copier allows you to benefit from its features at a fraction of the cost of purchasing one outright. You'll also be able to upgrade your equipment more regularly, allowing you to keep up with the latest advances in office technology. Additionally, most lease agreements include maintenance, meaning you won't have to worry about costly repairs or replacements down the line. Finally, leases are tax deductible, so you can save even more money on your monthly payments.
For high quality copiers and unbeatable service, look no further than JR Copier of Minnesota. We offer sales, rentals and leasing options for our clients in Saint Paul, MN and beyond, helping them to find the perfect machine for their needs. For more information, please don't hesitate to get in touch.
Unlock the Benefits of Copier Leasing
Leasing a copier can be one of the most cost-effective and efficient ways to get all your copying needs taken care of. With low upfront costs, tax deductions, and flexible terms, it's no surprise that so many businesses are choosing to lease their equipment. Here at JR Copier of Minnesota, we make sure you have access to the best copiers on the market, with features you won't find anywhere else.
Some of the benefits of leasing a copier include:
Low upfront costs – No need for large investments in new technology; just pay an affordable monthly fee.
Tax deductions – You're able to deduct the total amount spent during the year from your taxes.
Flexible terms – Change or upgrade your copier regularly as needed to keep up with changing demands.
At JR Copier of Minnesota, we understand how important it is for your business to stay current and competitive. That's why our team will work with you to create a customized plan that meets all your needs. Whether you want to rent, buy, or lease a copier, we'll make sure you have the right device for the job.