JR Copier of Minnesota | Copier Sales, Lease and Rentals in Minneapolis, MN | Reliable, Efficient, Affordable
JR Copier of Minnesota | Copier Sales, Lease and Rentals in Minneapolis, MN | Reliable, Efficient, Affordable
Copier Lease, Rent and Sales Mn
JR Copier of Minnesota is your source for reliable, efficient, and affordable copier sales, lease, and rental services. Whether you're in need of a copier lease or purchase, our experienced team is dedicated to providing you with the best possible solution for your needs. Contact us today to learn more about our copier services in Minneapolis, MN.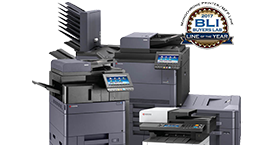 JR Copier of Minnesota offers reliable, efficient, and affordable copier leases in Minneapolis, MN. With over 35 years of experience supplying office equipment, we provide the highest quality copier lease services for major brands. Our professional staff is dedicated to providing you with the best customer service possible. We are here to help you find the perfect copier lease for your business needs and budget. Contact us today to learn more about our copier leasing options!
FEATURES
•35 years of experience
• Major brand copiers
• Reliable office equipment
• Efficient copier leases
• Affordable rentals
Discover Copier Solutions That Are Reliable, Efficient, and Affordable – Contact JR Copier of Minnesota Today!
HOW CAN WE HELP
We can help you with your copier lease needs! We provide reliable, efficient and affordable copiers for leasing. With us, you'll get the perfect machine to suit your business's size and budget. Plus, our team of experts is always on hand to answer any questions or concerns you may have. So let us take care of all your copier lease needs – we're here to make it easy!
WHY US
We at JR Copier of Minnesota have been in business for 35 years, so you know that when it comes to copier leases, we've got the experience and expertise needed to make sure you get exactly what you need. We offer a wide range of major brands, as well as office equipment supplies, making us your one-stop shop for all things copiers and printers. Plus, our core values of reliability, efficiency, and affordability mean you can trust us to provide you with quality services at an affordable price. So come on down to JR Copier of Minnesota today and let us show you why we're the best choice for your copier lease needs!
FAQS
Q: What is a copier lease? A: A copier lease is an agreement between a business and a leasing company where the business pays a monthly fee in exchange for the use of a copier.
Q: What are the benefits of leasing a copier? A: Leasing a copier can offer businesses many advantages, including lower upfront costs, more flexibility, and the ability to upgrade to the latest technology.
Q: What is the process for leasing a copier? A: The leasing process typically begins with a consultation to discuss your business needs and budget. Once the details are established, we'll help you select the best copier for your needs and finalize the rental agreement.
Q: How long are copier leases? A: Copier leases vary in length, but most are for 12, 24, or 36 months.
Q: What happens when my copier lease ends? A: At the end of your lease, you can either renew the lease, purchase the copier, or return it to the leasing company.
Get Efficient Copier Lease in Minneapolis, MN with JR Copier of Minnesota!
Looking for an efficient copier lease in Minneapolis, MN? We've got you covered with JR Copier of Minnesota. With years of experience in the industry and a focus on providing high-quality service, we can make sure that your office has the right copier leasing solution. Our well-trained technicians are knowledgeable about all types of copiers and will be able to help you identify the best option for your needs. Whether you need short or long-term rental, our team is here to get you set up quickly so that you can start using your new copier immediately. Plus, our prices are competitive and flexible, ensuring that you always get the most value out of your investment. So don't wait any longer – let us provide you with the perfect copier leasing solution today!
Enjoy Cost Savings With a Copier Lease
Getting the right copier for your office can be expensive, but leasing one is a cost-effective way to save money. With a copier lease, you'll enjoy:
Lower upfront costs
Easily upgradable technology
Flexible payment plans
Tax advantages
Leasing a copier eliminates the need for large upfront investments and allows you to spread out payments over time. That means more cash flow for other important expenses. Plus, with regular upgrades available on a new lease, you won't have to worry about getting stuck with outdated equipment.
Tax deductions are another great benefit of leasing. Since rental payments are deductible as operating expenses, they reduce taxable income in the current year. This makes it easy to manage cash flow while also taking advantage of tax savings.
All in all, a copier lease is an economical solution that delivers big advantages. It's a smart move that can help any business stay on top of its financial responsibilities without sacrificing quality or performance.
Why is it Important to Lease a Copier?
When you're running a business, having reliable office equipment is an absolute must. But when it comes to copiers, purchasing one outright can be expensive and leave your business with outdated technology if the copier becomes obsolete. That's why leasing a copier is such a great option for businesses that need quality office machines without breaking the bank.
Leasing a copier from JR Copier of Minnesota offers several advantages:
You get access to the latest copier models and features while avoiding high up-front costs.
The flexible terms offered by JR Copier make it easier to budget, since you pay a fixed monthly fee instead of a large lump sum.
With professional maintenance included in the lease agreement, you don't have to worry about repairs or running out of supplies – JR Copier will take care of everything for you.
Whether you're looking for a short-term rental or a long-term lease, JR Copier of Minnesota has you covered. Explore our selection of top-of-the-line copiers today and find the perfect machine for your business needs!
Unlock the Benefits of Copier Leasing
Leasing a copier can be an incredibly cost-effective way to manage your business's printing needs. By leasing instead of buying, you can:
Save money on upfront costs – no need to buy new equipment when you lease
Enjoy flexible terms – choose rental periods that fit your budget and timeline
Take advantage of the latest technology – upgrade equipment without breaking the bank
Receive fast & reliable service – get help as soon as you need it
Leasing a copier means that you don't have to worry about maintenance or repairs. You also won't have to shell out for expensive upgrades every few years. With JR Copier of Minnesota, we'll make sure you get the right copier for your business and provide ongoing support throughout the life of your lease. Our team will work with you to find the best solution for your needs – whether you're looking for short-term rentals or long-term leases.